Simple hanging lamp decorative circle rings iron gold luxury modern led chandelier
Product Description
#detail_decorate_root .magic-0{vertical-align:top}#detail_decorate_root .magic-1{padding:0;margin:0;color:#333;font-size:14px;padding-left:4px;font-weight:bold;white-space:pre-wrap}#detail_decorate_root .magic-2{text-align:center}#detail_decorate_root .magic-3{font-family:"Times
New
Roman"}#detail_decorate_root .magic-4{font-size:18px}#detail_decorate_root .magic-5{vertical-align:top;display:block;padding-right:4px;box-sizing:border-box;padding-left:4px}#detail_decorate_root .magic-6{vertical-align:top;padding-bottom:4px;box-sizing:border-box;padding-top:4px}#detail_decorate_root .magic-7{padding:0;margin:0;white-space:pre-wrap;font-size:14px}#detail_decorate_root .magic-8{border-bottom-style:solid;border-bottom-color:#53647a;font-family:Roboto;font-size:24px;color:#53647a;border-bottom-width:2px;padding-top:8px;padding-bottom:4px}#detail_decorate_root .magic-9{vertical-align:top;display:inline-block;padding-right:4px;width:50%;box-sizing:border-box;margin-bottom:-4px;padding-left:0;margin-top:-4px}#detail_decorate_root .magic-10{vertical-align:top;box-sizing:border-box;padding-top:4px}#detail_decorate_root .magic-11{width:375px;height:346px;overflow:hidden}#detail_decorate_root .magic-12{position:relative;left:-2px;top:-24px;width:375px;height:375px}#detail_decorate_root .magic-13{vertical-align:top;display:inline-block;padding-right:4px;width:50%;box-sizing:border-box;margin-bottom:-4px;padding-left:0;margin-top:-4px;margin-left:-3px}#detail_decorate_root .magic-14{width:364px;border-collapse:collapse}#detail_decorate_root .magic-15{min-height:18px;padding:5px 10px;overflow:hidden;width:345px;min-height:18px;box-sizing:content-box}#detail_decorate_root .magic-16{display:none}#detail_decorate_root .magic-17{min-height:18px;padding:5px 10px;overflow:hidden;width:164px;min-height:18px;box-sizing:content-box}#detail_decorate_root .magic-18{min-height:18px;padding:5px 10px;overflow:hidden;width:98px;min-height:18px;box-sizing:content-box}#detail_decorate_root .magic-19{min-height:18px;padding:5px 10px;overflow:hidden;width:225px;min-height:18px;box-sizing:content-box}#detail_decorate_root .magic-20{font-size:24px}#detail_decorate_root .magic-21{width:750px}#detail_decorate_root .magic-22{width:446px}#detail_decorate_root .magic-23{overflow:hidden;width:446px;height:261.65333333333336px;margin-top:0;margin-bottom:0;margin-left:0;margin-right:0}#detail_decorate_root .magic-24{margin-top:0;margin-left:0;width:446px;height:446px}#detail_decorate_root .magic-25{width:300px;display:flex;flex-direction:column;margin-right:0;margin-left:4px}#detail_decorate_root .magic-26{padding:0;line-height:20px;color:#333;margin:0}#detail_decorate_root .magic-27{margin:0;padding:0}#detail_decorate_root .magic-28{text-align:left;margin:0;padding:0}#detail_decorate_root .magic-29{margin-bottom:10px;line-height:0}#detail_decorate_root .magic-30{margin-bottom:0}#detail_decorate_root .magic-31{position:relative;width:100%}#detail_decorate_root .magic-32{margin-bottom:10px;overflow:hidden}#detail_decorate_root .magic-33{overflow:hidden;width:750px;height:576px;margin-top:0;margin-bottom:0;margin-left:0;margin-right:0}#detail_decorate_root .magic-34{margin-top:0;margin-left:0;width:750px;height:576px}#detail_decorate_root .magic-35{overflow:hidden;width:750px;height:681px;margin-top:0;margin-bottom:0;margin-left:0;margin-right:0}#detail_decorate_root .magic-36{margin-top:0;margin-left:0;width:750px;height:681px}#detail_decorate_root .magic-37{overflow:hidden;width:750px;height:434px;margin-top:0;margin-bottom:0;margin-left:0;margin-right:0}#detail_decorate_root .magic-38{margin-top:0;margin-left:0;width:750px;height:434px}#detail_decorate_root .magic-39{overflow:hidden;width:750px;height:495px;margin-top:0;margin-bottom:0;margin-left:0;margin-right:0}#detail_decorate_root .magic-40{margin-top:0;margin-left:0;width:750px;height:495px}#detail_decorate_root .magic-41{overflow:hidden;width:750px;height:618px;margin-top:0;margin-bottom:0;margin-left:0;margin-right:0}#detail_decorate_root .magic-42{margin-top:0;margin-left:0;width:750px;height:618px}#detail_decorate_root .magic-43{overflow:hidden;width:750px;height:842px;margin-top:0;margin-bottom:0;margin-left:0;margin-right:0}#detail_decorate_root .magic-44{margin-top:0;margin-left:0;width:750px;height:842px}#detail_decorate_root .magic-45{padding:0;margin:0;color:#333;font-size:14px;white-space:pre-wrap}#detail_decorate_root .magic-46{font-size:14px;font-weight:400;line-height:20px}#detail_decorate_root .magic-47{overflow:hidden;width:750px;height:307px;margin-top:0;margin-bottom:0;margin-left:0;margin-right:0}#detail_decorate_root .magic-48{margin-top:0;margin-left:0;width:750px;height:307px} Simple hanging lamp decorative circle rings iron gold luxury modern led chandelier Specification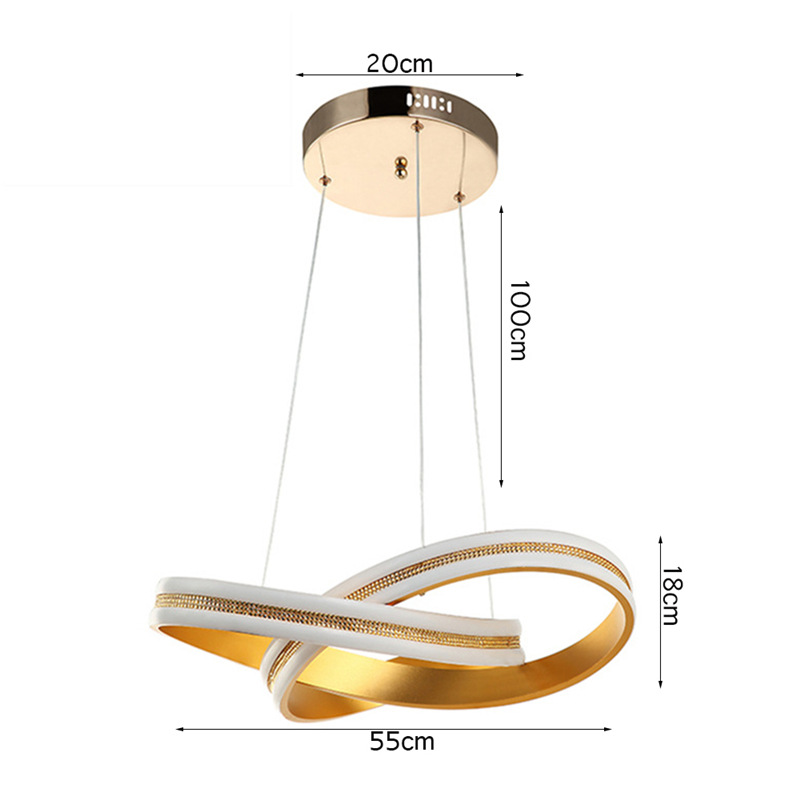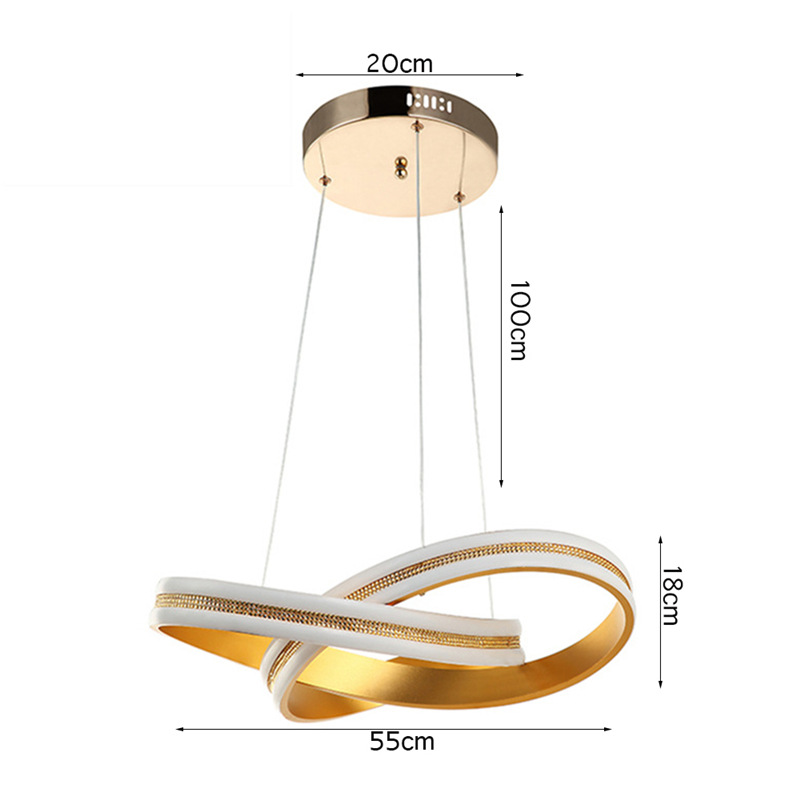 | | |
| --- | --- |
| Setting Information | |
| Name | Simple hanging lamp decorative circle rings iron gold luxury modern led chandelier |
| Voltage | 110-240V |
| Material | Iron |
| light color | Warm White |
| Color | Gold |
| Delivery Days | Sample 5-15 days |
| Moq | 2 PCS |
| Warrenty | 2 years |
Contact us for more details Product Description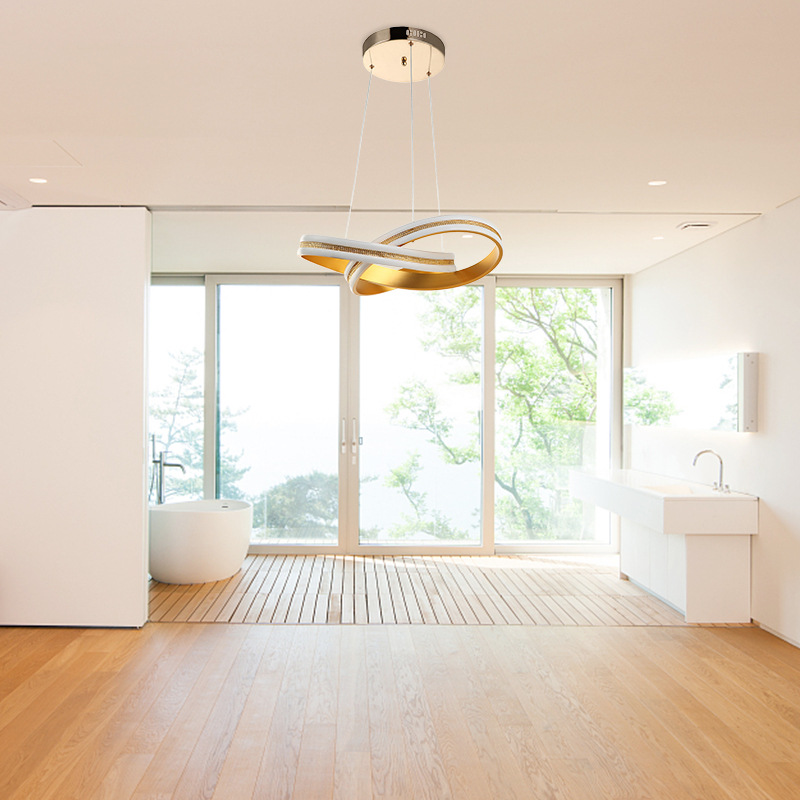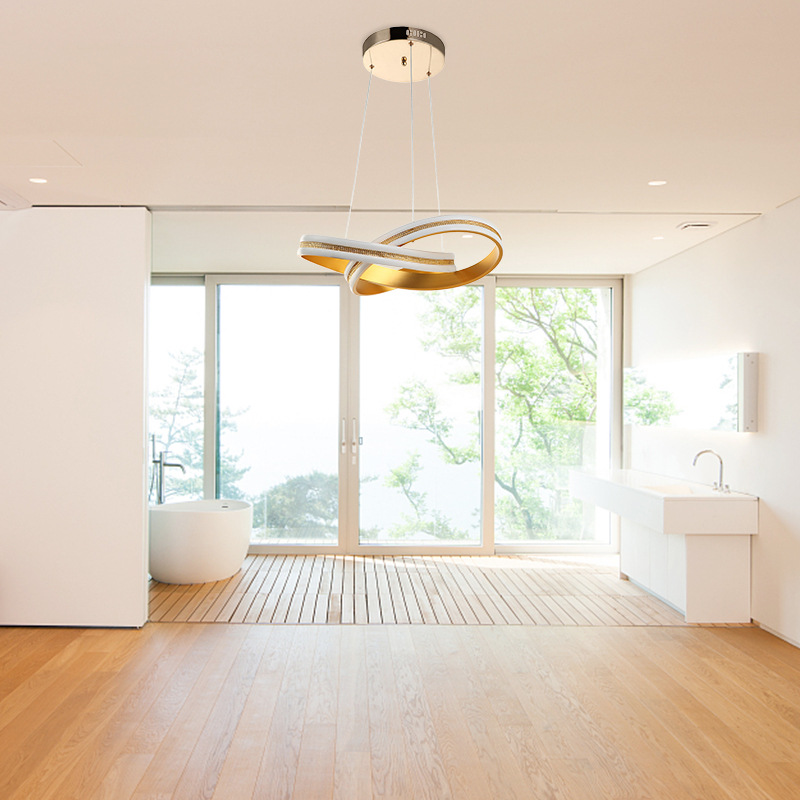 Product Details
European style pendant light, strong visual impact , retro vintage design bring us a peaceful feeling.unique hollow out design.when you turn it on.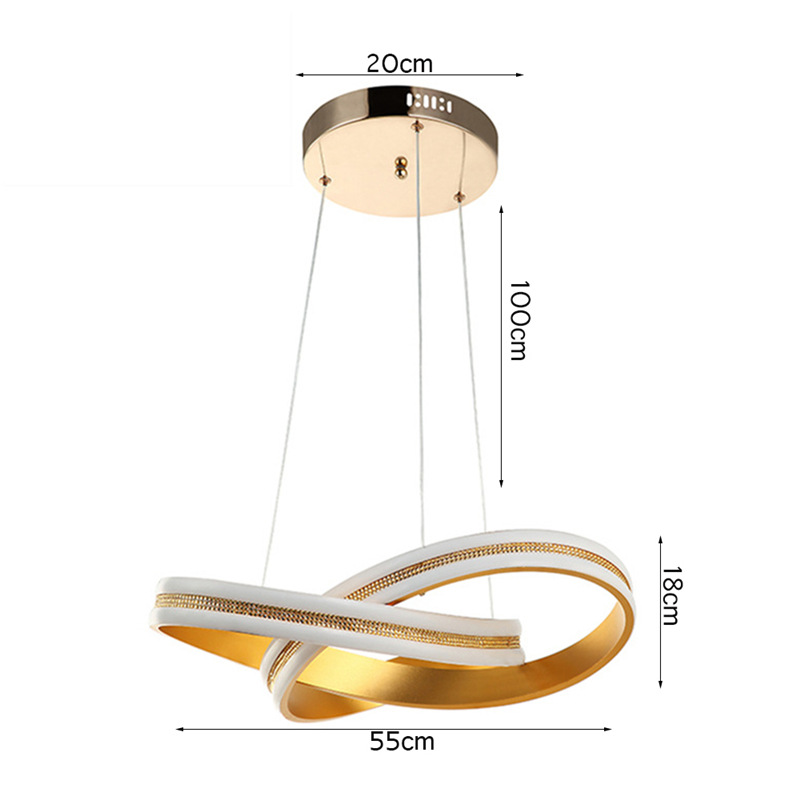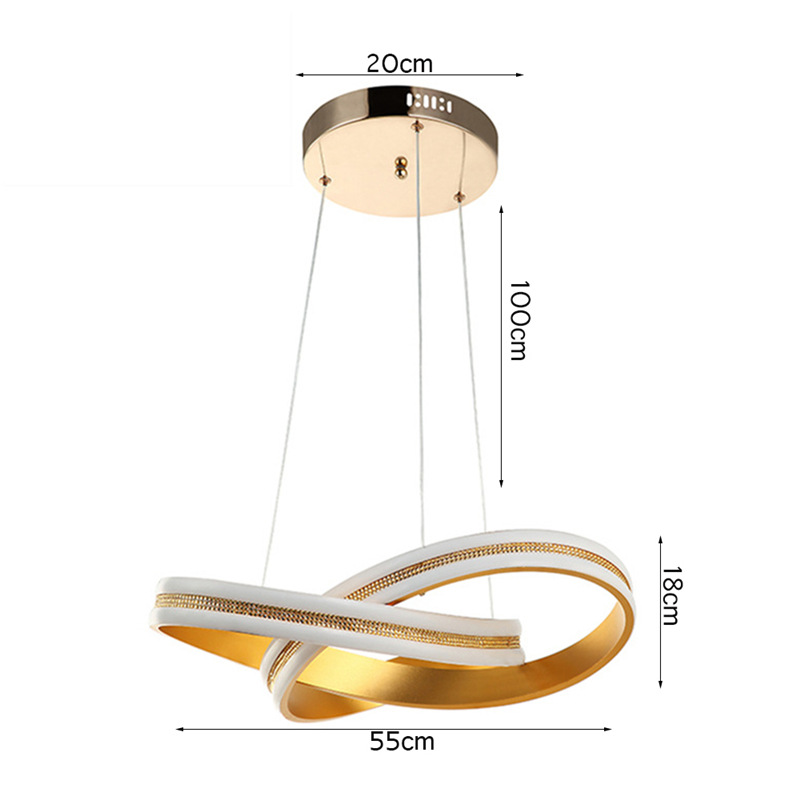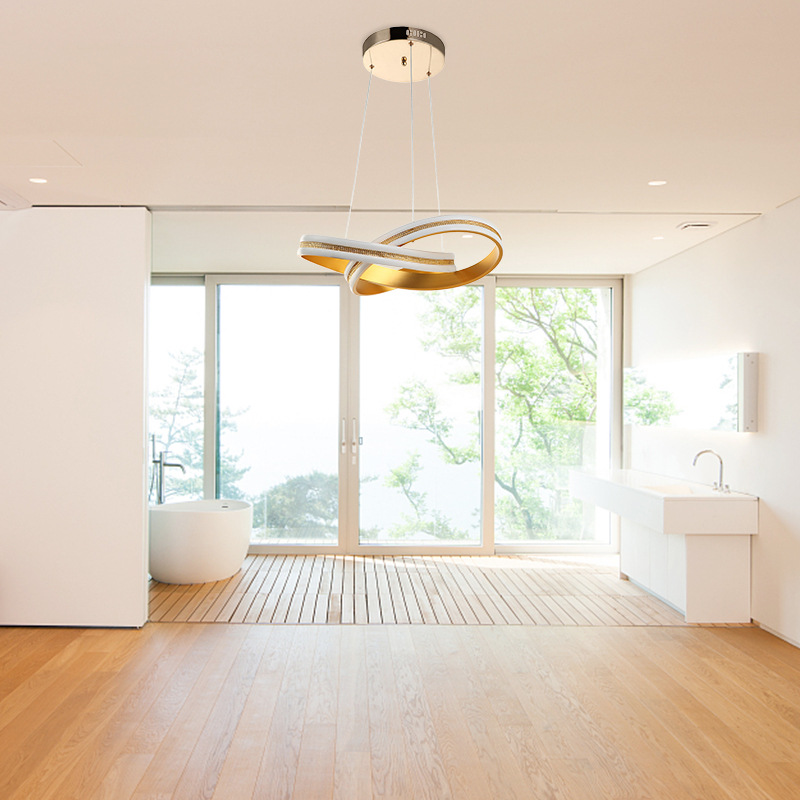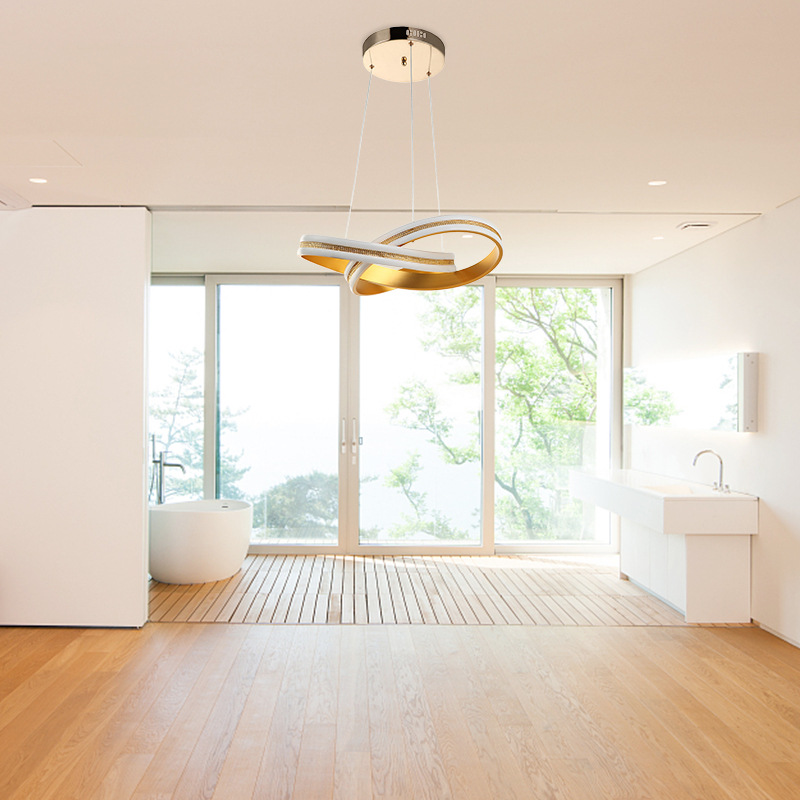 Contact us for more details Related Products Recommended by sellerLuxury Led Crystal Pendant Lights Electroplating Gold Crystal Lighting Chandelier$82.00 / Piece1 PieceModern hot sale gold color round shade ceiling lights led crystal chandeliers for living room bedroom$138.06 - $184.08 / Piece2 PiecesHotel Lobby Luxury Crystal Chandelier Gorgeous Gold Glass Led Crystal Chandelier$56.00 - $165.00 / Piece1 PieceModern Luxury Crystal Lighting Chandelier Golden Finish Led Modern Chandelier$172.00 / Piece1 Piece Our Company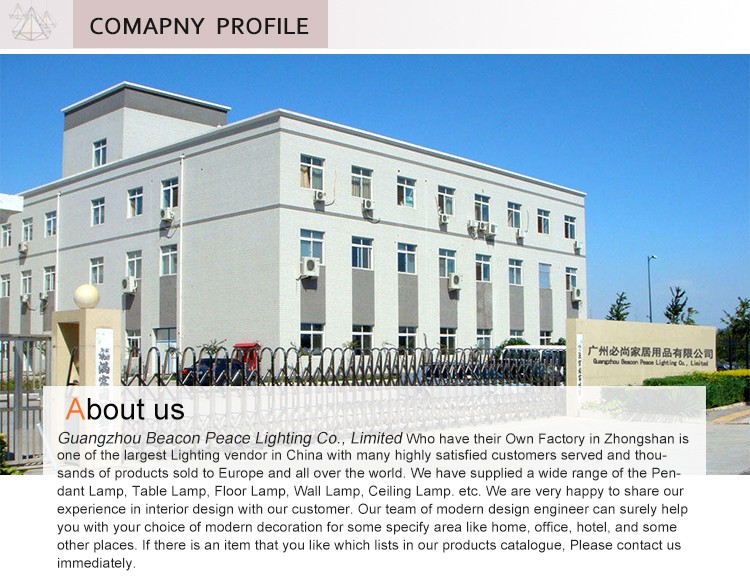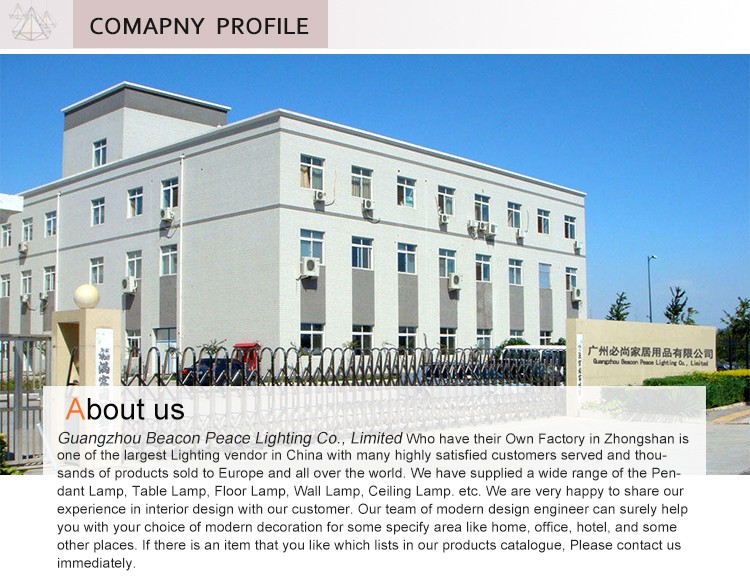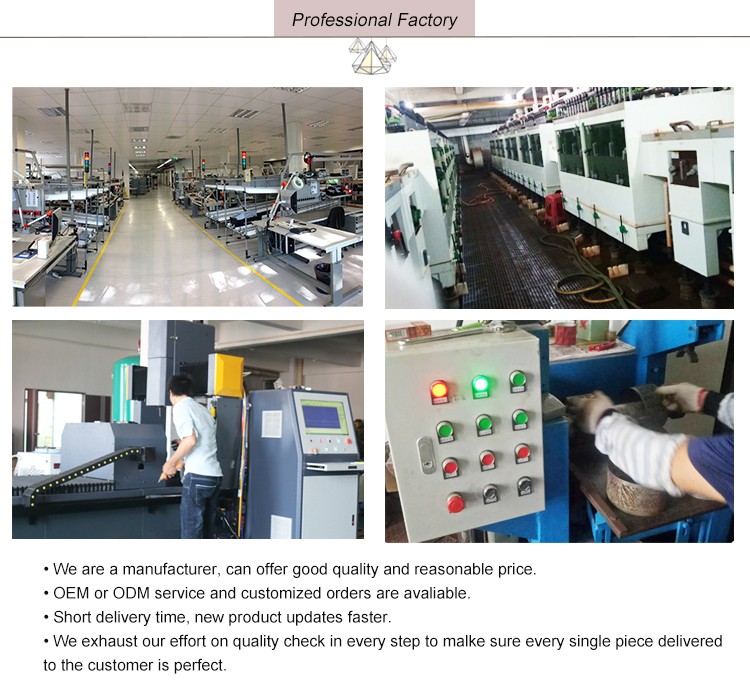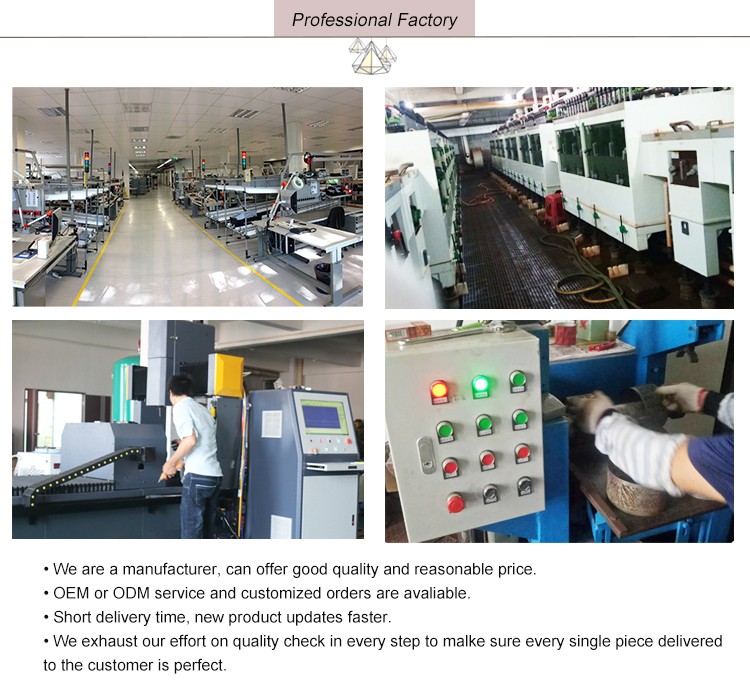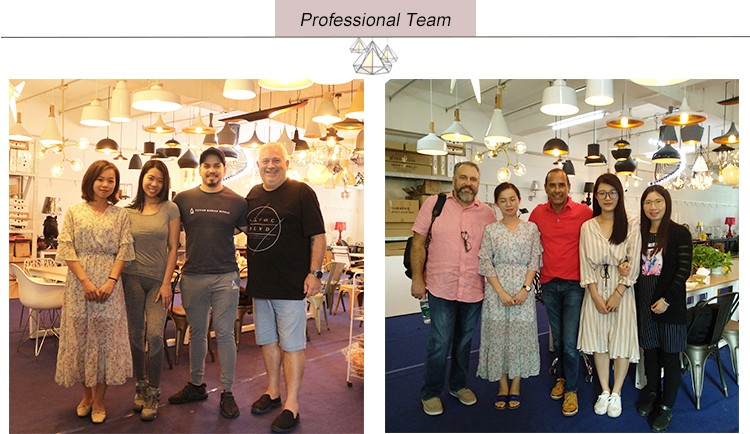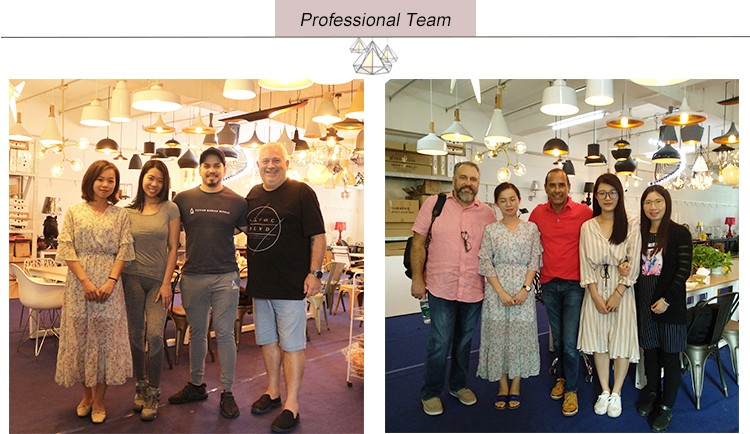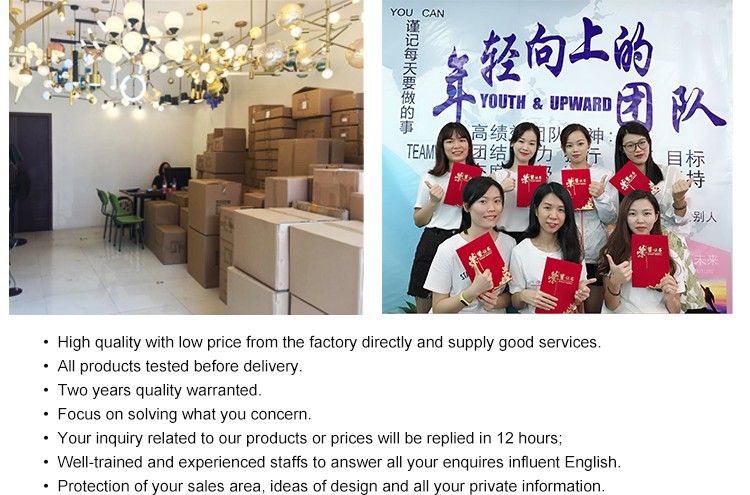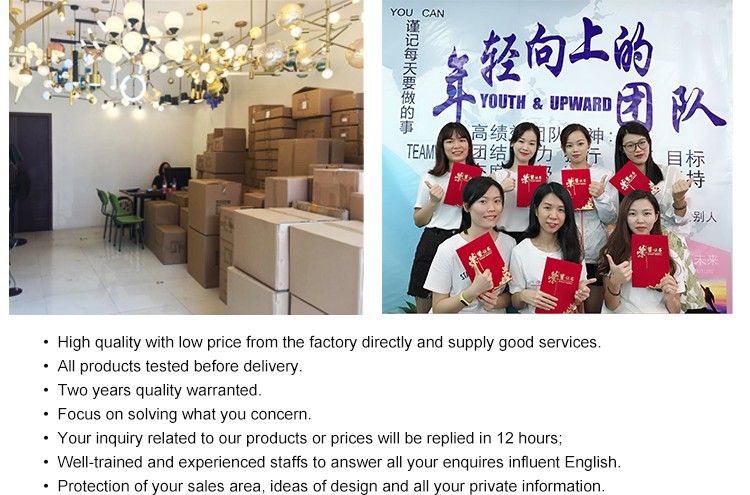 Certifications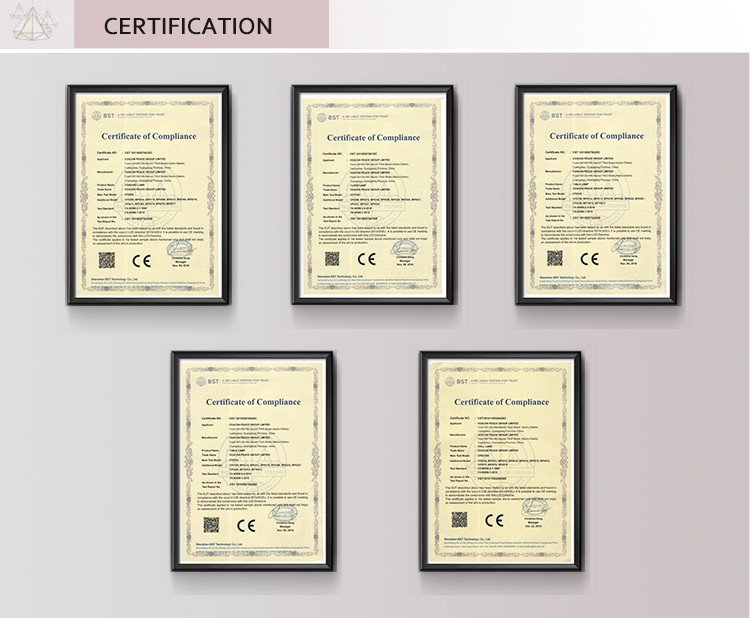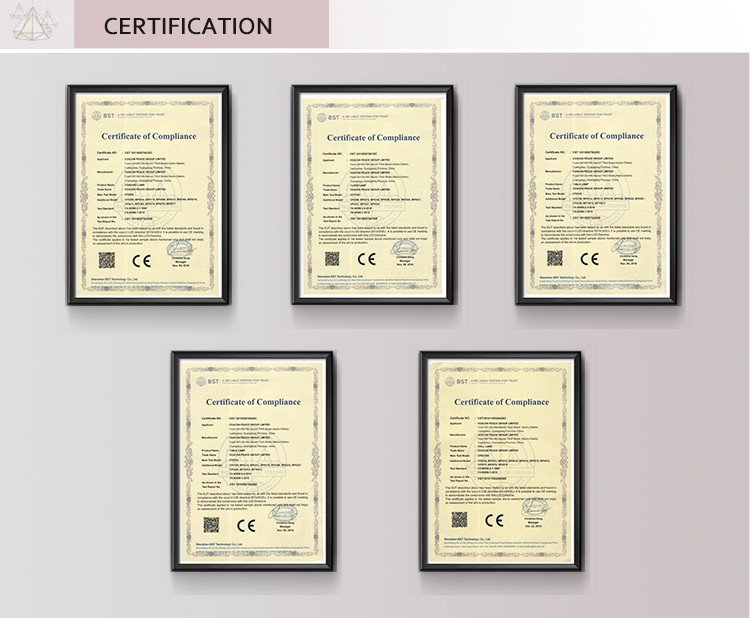 Certificates: We got CE, SAA, RHOS, CNAS on different products and material.
Packing & Delivery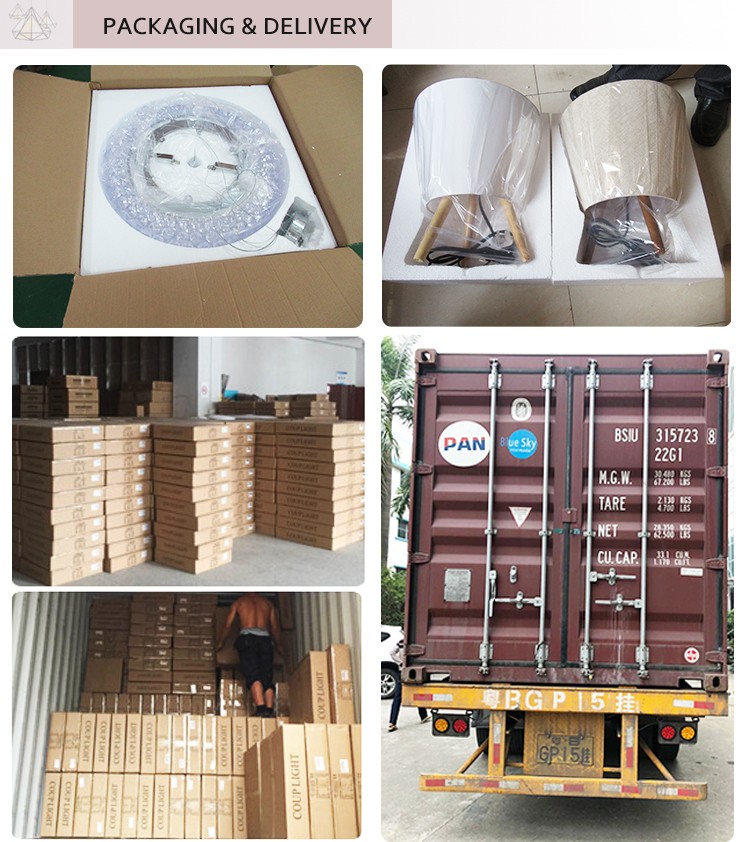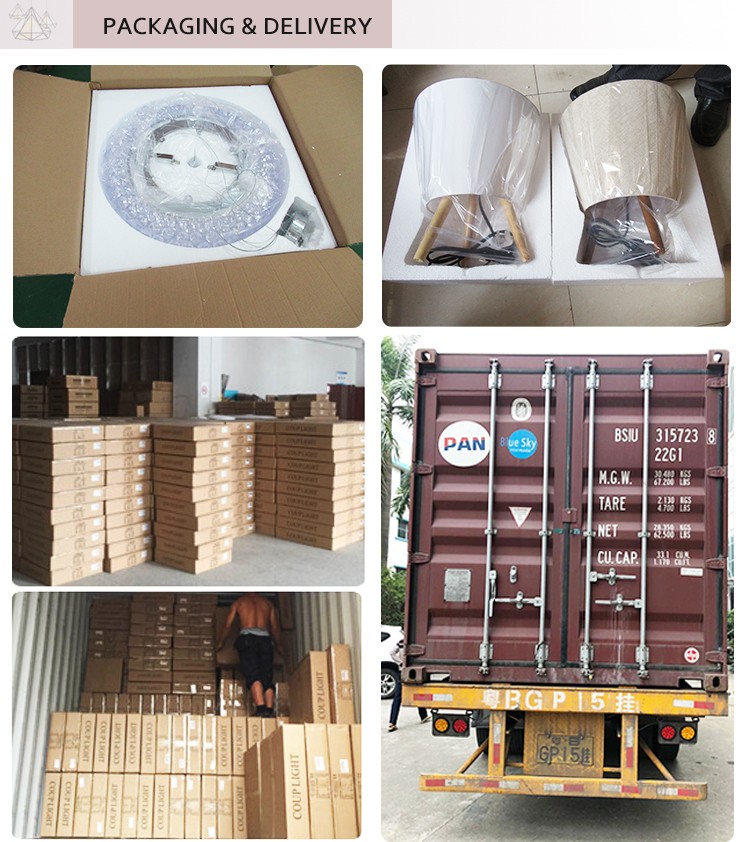 FAQ Customers Always Ask: 
1. How to make an order?
You can order online, Or Email us your details, and we will contact you immediately and help you proceed with the orders.
2. Where is your factory?
Our factory is located in Zhongshan which is a famous city for producing the lighting. It's about one and a half hour from Guangzhou Baiyun International Airport to our factory. Welcome to visit our factory any time. We can pick you up at the airport or Guangzhou hotels.
3. Can you offer special discounts to the wholesaler or we make big quantity?
Yes, we will give you best support according to your quantity, and will arrange some promotion products every month.
4. What is your delivery time?
Normally, we can finish one order at about 25-30 days, but the exact time depends on different styles and different quantities you order.
5. Can you arrange the shipment by door to door?
We can offer door to door service both by sea and by air, which can save your time and money. Also, we have cooperated forwarder in some countries and can arrange the customs clearance for you.
6.Can you Design for us?
Yes, We have a professional Engineer in designing and manufacturing. You Need to Send us Drawing and  ideas and we will help to make the design. We will send you samples for confirmation.
7. What's your warranty?
We normally will provide one or two years warranties according to different models. If the product is caused by factory mistakes, We will give you free replacement. If it was damaged during the shipping or other reasons, we will provide the best solutions for you.
8. What payment do you accept?
Normally we can provide TT, LC, PAYPAL, ESCROW, WESTERN UNION ect. Any other ideas, please contact us for better support.
Contact Us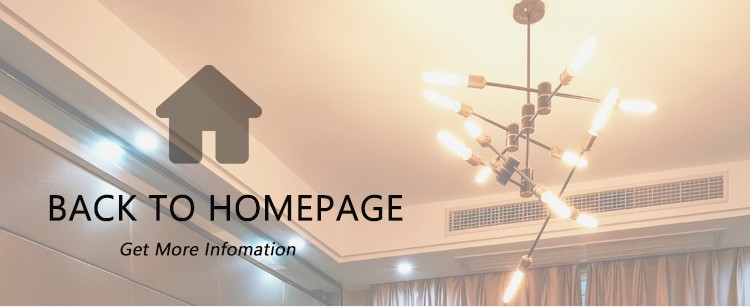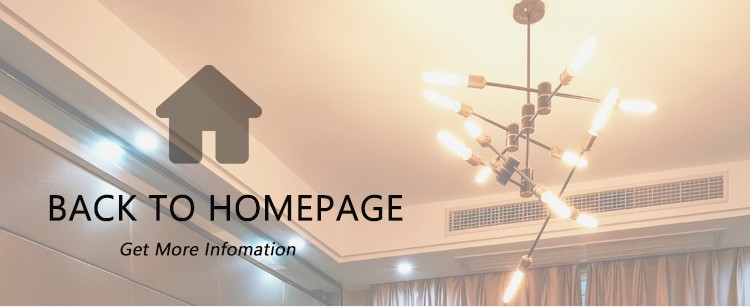 Contact us if you need more details on Gold Luxury Modern Led Chandelier. We are ready to answer your questions on packaging, logistics, certification or any other aspects about Hanging Lamp、Led Chandelier. If these products fail to match your need, please contact us and we would like to provide relevant information.
Product Categories : Ceiling Lamp